The emotional, physical and spiritual safety, well-being and dignity of children is an integral part of the teachings and values of the Catholic Church.
Holy Innocents' Croydon, alongside the Catholic Archdiocese of Sydney, is committed to ensuring the safety, well-being and dignity of all children, young people and vulnerable adults. We acknowledge our important legal, moral and spiritual responsibility to create a safe and nurturing environment for these members of our community. We are  is committed to upholding Safeguarding and Child Protection Policies as outlined by the Catholic Archdiocese of Sydney.
Commitment Statement of Archdiocese
The leaders of the Catholic Church in Australia commit
ourselves to endeavour to repair the wrongs of the past and
to do everything we can to ensure a safer future.
A Message from the Archdiocese:
Child abuse is a crime. The appropriate people to deal with crimes are police. If you, or anyone you know have been abused, please contact the police. Alternatively, you can contact the Safeguarding and Ministerial Integrity Office at: 02 93905810 or email: [email protected]
You may also want to speak to your parish Priest who will be able to provide support and guidance, The archdiocese has a legal obligation to to report crimes to the police.
Need to know more – https://www.sydneycatholic.org/safeguarding-and-child-protection/
Safeguarding at Holy Innocents'
All our staff and clergy undergo regular Safeguarding and Child Protection courses, and complete Safeguarding documentation such as a Working With Children Check.

We have two Parish Safeguarding Support Officers who work with the Safeguarding Office and assist our Parish Priest to implement safeguarding policies and protocols as well as providing training to parish volunteers who work with children

All our volunteers and Ministers complete a Volunteer Registration form as a manner of record keeping. All those who volunteer with children in their role complete the full Safeguarding training and documentation

Children, young people and vulnerable adults are provided with resources and information about their safety, and what to do if they need help.
Parish safeguarding and Support Officers (PSSO)
Suzanne Miceli
Contact: 0409 244 951 [email protected]
Patricia Nicholson
Contact: 0425 237 069  [email protected] 
Overview of Policy 
To access an overview of the Policy of the Archdiocese  >>>CLICK HERE<<<
Translations of this policy
-Italian   >>> CLICK HERE>>>
-Vietnamese >>>CLICK HERE>>>
-Arabic   >>>CLICK HERE>>>
-Filipino   >>>CLICK HERE>>>
Archdiocese Code of Conduct
The Archdiocese Code of Conduct  must be signed by all staff and volunteers.
To access the Code of Conduct  >>>CLICK HERE>>>
Translations of Code in:
-Italian             >>>CLICK HERE>>>
-Vietnamese    >>>CLICK HERE>>>
-Arabic            >>>CLICK HERE>>>
-Filipino          >>>CLICK HERE>>>
Reportable Crimes
What is a Reportable Crime?
Table of Reportable crimes
What to do if you see something?
If you see, hear or find out something of concern related to the safety of a child or young person, it is your responsibility to bring it to the attention of a clergy member or staff member.
Please raise any concerns you may have, no matter how big or small, with our Parish Safeguarding Officers Suzanne and Patricia, or another member of staff or clergy who will pass it on to them.
Reporting Protocol For Clergy and Workers for any Child Related or Vulnerable Adults Concerns
Feedback
Feedback on Safeguarding issues in Holy Innocents' Parish can be emailed to Parish safeguarding Support Officers.
The Safeguarding Office welcomes all your feedback. We have a variety of ways that you can send us your feedback such as;
Phone: 9290 5810
Postal Address:
Attn: Karen Larkman
Safeguarding and Ministerial Integrity Office
Catholic Archdiocese of Sydney
133 Liverpool Street
Sydney NSW 2000
Email: [email protected]
Sydney Archdiocese Safeguarding Office "Contact Us" Page
.Guidance When Working with Children
Please refer to Archdiocese website for facet sheets on:
-Behaviour to encourage and avoid <<<CLICK HERE>>>
-Technology and Social Media    <<< CLICK HERE>>>
-Photography  <<<CLICK HERE>>>
-Cyberbullying  <<<CLICK HERE>>>
Resources that can be found on Archdiocese Website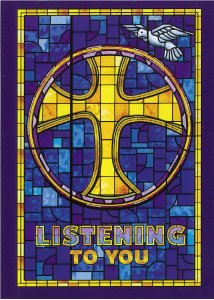 This document available in the following languages:
Fact Sheet: Information for parents and Guardians on keeping children and young people safe.
Resources for Young People
These can be found HERE
Resources for Children
These can be found HERE